Resource Features
Resources perform work captured by Time+Expense items.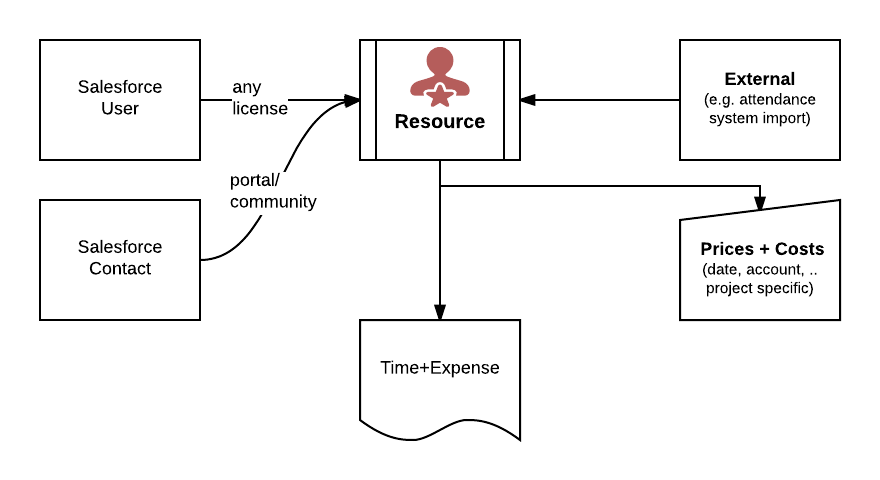 Resources can be linked to
Salesforce Users for full access (e.g. employees)
Salesforce Contacts / Portal Users for restricted access (e.g. contractors)
External entities (via import)

Attendance Systems (e.g. biometric time clocks)
Billable resources like rooms, machines
Resources can be grouped and have skill sets.
Resource Prices
Resources can have Billing and Cost Rates with an optional effective date. The prices can be specific for
Account
Contract
Project or
Activity Type
You can enter the billing and cost rates in different currencies.
Send Reminders for not submitted Time reports and create weekly Resource Lists (gross pay slips).